Scissor Lift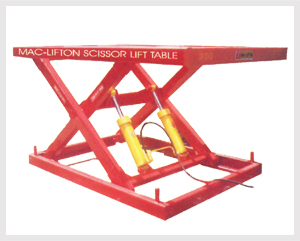 Scissor Table
Scissor Tables are products from many years of experience and precision design which minimise headache for your material handling problems. They can be used in hundred different ways for Machines, Trucks, Container loading/unloading operations or for hi-risk maintenance jobs or any other special application.



Multiple Scissor Lift
Hi-rise multiple scissor electro hyd. Type with platform ext. & power pack view with hand pump, in case of power failure.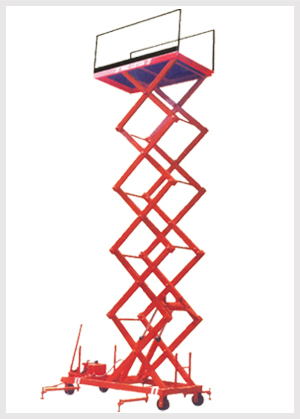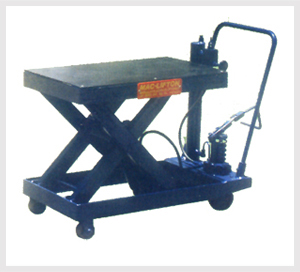 Shop Floor Table
LOW-HT.270MM
R-HT.810MM
PLATFORM SIZE - 500W X 750L

Dock Leveler / Truck Loader
Double scissor foundation type Electro hyd. Scissor table cap.2-3 tons. For truck / container loading / unloading and machine feeding operation.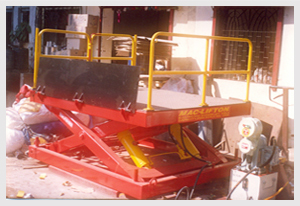 (+91)22 24221309
(+91)22 24312141
+91-9820060700
(Ashwinkumar)